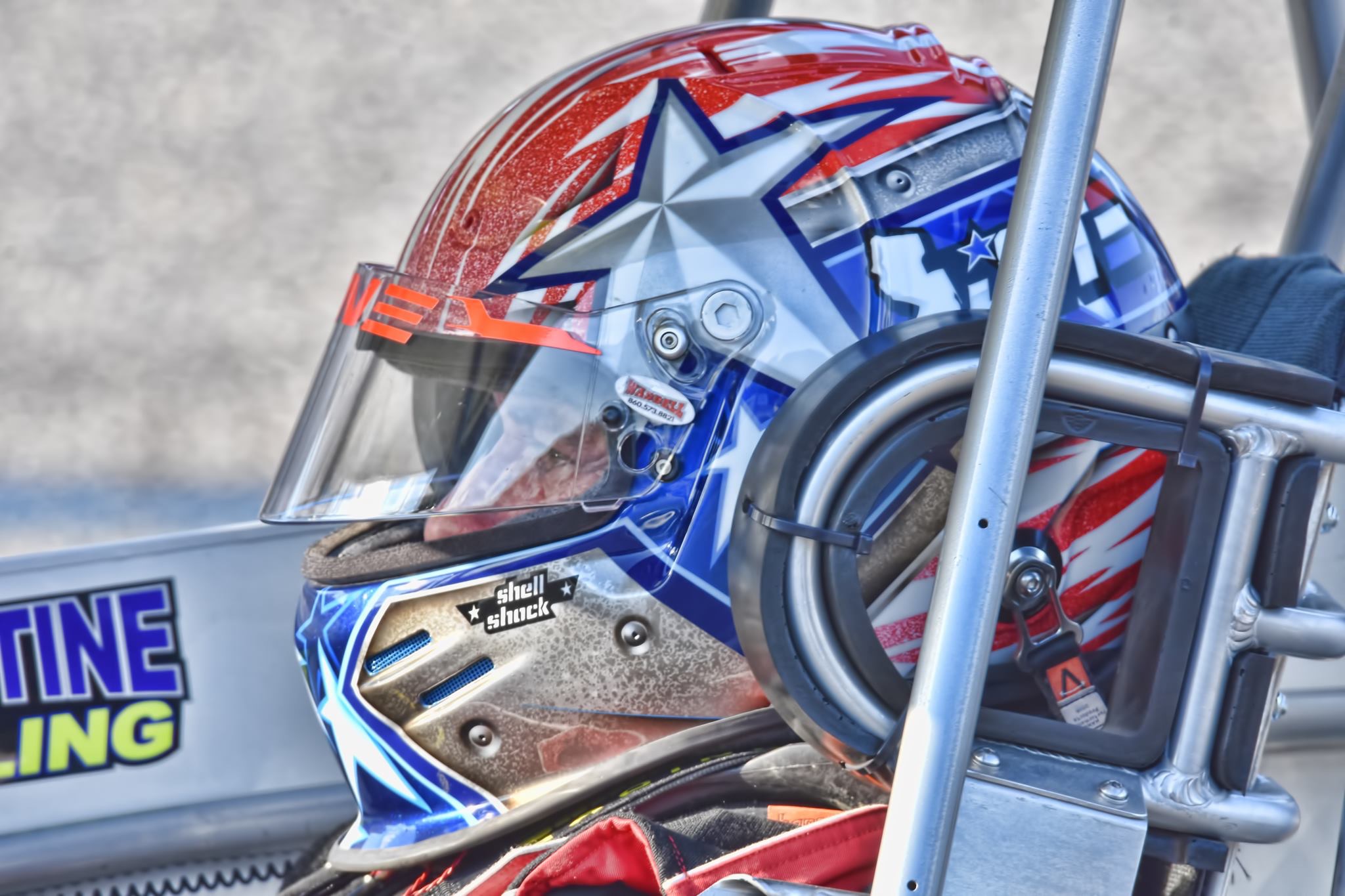 Staff Report | Monday August 26th, 2019
WALL TOWNSHIP, NJ- Geoffrey Sutton made his triumphant return to Hoosier Tire Mid-Atlantic powered by VP Racing Fuels victory lane Saturday night in the 27 lap Cliff Krause Memorial at Wall Stadium Speedway.

During a night designed to honor the legacy of the late Cliff Krause, no one disappointed as the ATQMRA put on a clean and green 27 lap feature from start to finish in front of a packed house.

Bethel winner Ryan Tidman picked up right where he left on winning the first heat race of the evening. Buddy Sload went on to win the second heat race. The drivers would start 5th and 6th respectively due to handicapping. Kyle Taraska and the Berkeley College entry would start on the pole

For the early stages of the race, it appeared to be Kyle Taraska's night who was seeking his 2nd career ATQMRA victory. However, after leading the first 15 laps, he was no match for Geoffrey Sutton. Sutton made a daring move to Taraska's inside in turn 3 to capture the lead and ultimately never look back.
Lapped traffic would play a factor in the race as the leaders sliced and diced through the field to earn positioning and track position. Front runners Jeff Kot and Joey Bailey had a race long battle for position. Richie Davidowitz had a strong showing in his 2nd ATQMRA start of the season finishing 7th. Joey Payne making his first ATQMRA start of the season finished in 8th. The top 8 finishers ran fastest laps within nearly one tenth of a second of each other in an highly competitive field.
The remainder of the competitive field included former ATQMRA Rookie of the Year Dave Gorbatuk, NEMA invader Avery Stoehr, TQ Midget veteran's Steve Craig and Mark Yoder. Furthermore, the hometown favorites of Ronnie and Cole Mullen were in adding to the excitement as well.
Both Buddy Sload and Ryan Tidman would make a late race charge for the lead. However, their track position was too much to overcome as Geoffrey Sutton would go on to win the feature.
Sutton is now the eight different winner in the last eight ATQMRA Wall Stadium Feature events, dating back to November of 2017. This is also the 2nd year in a row owner Alan Mollot won the Cliff Krause Memorial in his legendary #51 Linbald Badger. Mollot won the event in 2018 with Joey Payne.
Although the points gap closed, Joey Bailey remains the leader in championship standings heading into the next event.
The Hoosier Tire Mid-Atlantic ATQMRA powered by VP Racing Fuels will take Labor Day weekend off, before returning to action in Chapel Hill, NY for the "TQ Extravaganza" on Saturday September 7th, 2019.
Race Results:
Heat 1:
#1B Ryan Tidman

#51 Geoffrey Sutton

#75 Mark Yoder

#12 Joey Payne

#55C Steve Craig

#32 Dave Gorbatuk

#39 Ronnie Mullen
Heat 2:
#36 Buddy Sload

#16 Kyle Taraska

#95 Jeff Kot

#51B Joey Bailey

#25 Richie Davidowitz

#73 Cole Mullen

#23 Avery Stoehr
Feature:
#51 Geoffrey Sutton

#36 Buddy Sload

#1B Ryan Tidman

#51B Joey Bailey

#16 Kyle Taraska

#95 Jeff Kot

#25 Richie Davidowitz

#12 Joey Payne

#73 Cole Mullen

#75 Mark Yoder

#32 Dave Gorbatuk

#23 Avery Stoehr

#55C Steve Craig

#39 Ronnie Mullen